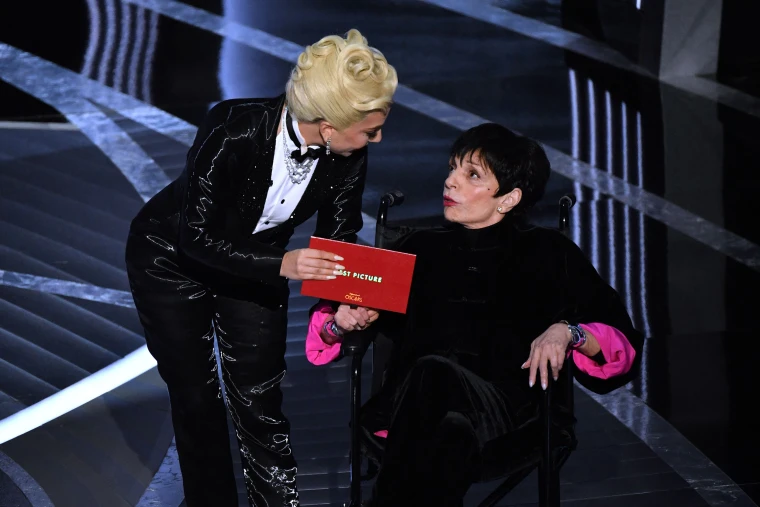 At the end of this year's tumultuous Academy Awards show (which included Will Smith's so-called "slap heard round the world") came a beautiful moment when Lady Gaga presented the Best Picture award with a frail Liza Minnelli, now 76. As the legendary performer celebrating the 50th anniversary of her own Oscar win for the movie "Cabaret" struggled with her notes, Gaga leaned in to offer support. She provided a few essential verbal cues with humor and friendship and helped Liza successfully announce this year's top cinema award.
At one point Gaga warmly said, "I got you."
Liza responded with a smile, "I know."
As care partners to persons living with dementia, when we learn to speak from our heart and display caring and empathy, we can turn around a challenging situation. We can take small steps to protect a person's dignity and help them experience successes.
When mom is having trouble ordering off a menu and we offer a helpful suggestion, we are saying "I got you."
When dad is asking about the whereabouts of his wife who passed away 5 years ago, and we ask him about their early dating years and compliment him on his excellent choice of a partner, we are saying "I got you."
When we support a friend who is caring for a family member with dementia at home and make that grocery run, drop off a homemade dessert, or offer an hour or two of respite care, we are saying to that neighbor, "I got you."
In the Best Friends™ Approach to Dementia Care, we often talk about caregiving Knack, or "the art of doing difficult things with ease or clever strategies." When you learn how to be an effective caregiver, you can (like Gaga) relate to an elder with humor, flexibility, affection, and excellent communication.
Thank you Lady Gaga for your outreach (and love) for struggling young people, including many LGBT youth who are struggling with their identity.
Thank you for being there on Oscar night with Liza.
Thank you also for your remarkable partnership with Tony Bennett, who is living with dementia. When you perform with him you have helped him feel safe and valued. You've likely said, "Don't worry Tony, I got you."