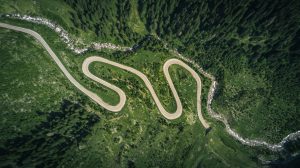 Relationships between memory care community staff and family members or friends of residents with dementia can be challenging. How can the Best Friends™ Approach help you optimize those relationships? Try these six strategies.
1. Meet families and friends where they are
When families come to your program, they may be emerging from years of stress around dementia. They might be in denial or experiencing anxiety, grief and loss as they travel their caregiving journey.
Meet families where they are, says Tonya Cox, MSW, Executive Director of the Homeplace at Midway, Kentucky and coauthor of Volumes 1 and 2 of the Best Friends™ Book of Alzheimer's Activities. "We can't be judgmental. It's our job to be compassionate, supportive, loving and caring. When it's tough, we have to work through that. But more often, when we have created a strong connection with the family, it will be mutually supportive and productive."
2. Respect diversity
Families come in all shapes and sizes. The person with dementia may not be cared for by the traditional daughter or daughter-in-law. He or she may be supported by a grandchild, cousin, a same-sex partner or even a caring neighbor or friend. Some may be estranged from children or siblings. Cultural backgrounds also vary. Does a culture carry a lot of stigma around dementia, or view accepting help from non-family members as shameful? Be sure that your organization has developed training and services that are respectful of differences. The Alzheimer's Association has educational materials in many languages and individual chapters in larger cities offer culturally competent training and support for serving diverse communities. One resource for training and education is SAGE, the nation's oldest service and advocacy organization for LGBT elders.
3. Avoid the advice trap
It's said that people only ask for advice for two reasons—when they've made up their minds and want someone to agree with them, or when they want someone to blame when things go wrong.
Families are always asking us to weigh in on medical advice or family conflict. They might ask about coconut oil, or whether the out-of-town sister should visit more often. Even an innocent response like "I've read interesting things about coconut oil" or "yes, we'd love to see your sister more" could backfire if the person with dementia has a reaction to coconut oil or your words about the sister are interpreted to the sister as critical or judgmental.
Our recommendation: Give families good information and options and empower them to make good decisions, but don't tell them what they should do!
4. Keep your promises
Follow through with your commitments. If you promise that you will tune the piano or set up the garden furniture by the weekend, make it happen! Don't promise something you can't deliver or that is beyond your control. If a family complains that housekeeping is not doing a good job, refer the complaint to the housekeeping director or program manager. If a family member asks you about a bill, direct him or her to the business manager. In most programs there is a "chain of command." Let families know the best individual to speak to about any given issue.
5. Provide helpful tools
Equip families with the tools they need to feel successful. Create a small lending library or resource center where families can borrow educational materials. Offer workshops on the elements of Knack and other Best Friends™ tools. For families who have been isolated by caregiving, support groups can be a safe place to share feelings of frustration, guilt, or fear as well as encounter "lessons learned" from families who have been providing care for more years. Talking directly with each other, families can give challenging and very direct feedback that we can't always give as professionals. Group problem solving and candid give-and-take with other families can be very helpful.

6. Model the Best Friends™ Way
Families watch what you do. Perhaps you know a husband who endlessly argues or corrects his wife, or a daughter-in-law who says, "Mom can't do anything." Instead of telling them what they are doing wrong, try modeling the better approach. If your resident says she's 40, not 80, let the husband hear you reply how you admire her youthful spirit instead of "What? No, you're not!" When the daughter-in-law visits, let her see you warmly invite mom to an afternoon exercise or music class.
When a family sees you give mom a sincere and enthusiastic compliment, and then notices her broadly smiling and offering you a hug, you have created a moment of success that (let's hope) family members will begin to copy.
The bottom line: Be really good at what you do
When you infuse the Best Friends™ Approach in everything that happens in your memory care community, families will have confidence in you and your team. They will recognize you as an authority and let you guide them through the ups and downs of the long caregiving journey.