Virginia Bell and David Troxel
David Troxel, MPH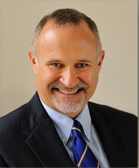 David Troxel is an internationally known expert in Alzheimer's disease and memory care. An informative and engaging speaker, David holds a Masters Degree in Public Health from Rutgers Medical School (now UMDNJ/Robert Wood Johnson Medical School). During his 25 years in the field, he has also served as an Executive Board member of the American Public Health Association and a member of the Ethics Advisory Panel for the Alzheimer's Association. David has co-authored six influential books (most notably, The Best Friends™ Approach to Dementia Care) relating to dementia care as well as staff development and training.
David's "Best Friends Approach" is built on a seemingly simple premise: that what people living with memory loss need most is a friend – a best friend. David teaches caregivers how to understand and fulfill this "Best Friends" role, including special caregiving techniques and tools. He lives in Sacramento, California, and works as a writer, speaker and consultant.
Virginia Bell, MSW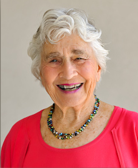 Virginia Bell has lectured widely on dementia care nationally and in more than 30 countries including 27 Alzheimer's Disease International Conferences. She has published journal articles and books, and her work is included in Dementia Care: Patient, Family and Community (John Hopkins, 1989). Many of her articles have been reprinted numerous times, including "The Alzheimer's Disease Bill of Rights" (1994), "The Other Face of Alzheimer's Disease" (1999), and "Spirituality and the Person with Dementia" (2001), co-authored with David Troxel and published in the American Journal of Alzheimer's Disease and in Alzheimer's Care Quarterly. She has also co-authored five books with David Troxel.
Virginia founded one of the first dementia-specific adult day programs in the country, Helping Hand (now Best Friends Adult Day Center) in Lexington, Kentucky. A recipient of numerous awards from national organizations and groups in Kentucky, she was recently named to the prestigious University of Kentucky Alumni Hall of Fame and honored by the University's Department of Social Work for her groundbreaking work in dementia care.
Virginia was a long-time resident of Lexington, where she helped launch Dementia-Friendly Lexington and serves as Program Consultant for the Best Friends Adult Day center. She died in April 2023 at the age of 100.


Watch a video of Virginia at 99 reflecting on her life in dementia care.