Training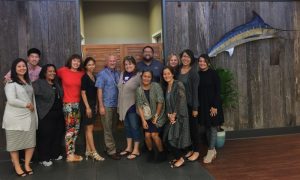 How can you implement The Best Friends™ Approach in your community?
1. If you are already familiar with the Best Friends™ Approach, you can attend one of our virtual or in-person Best Friends™ Approach Institutes and be certified as a Master Trainer who can teach the Best Friends™ Approach to your staff, colleagues, and volunteers.
or
2. You can arrange a custom, virtual or on-site training session to introduce your community to the Best Friends™ Approach, followed by more extensive Master Trainer sessions for selected staff that can enable you to certify your community as a Best Friends™ Environment. Training can take place face-to-face or via zoom or a webinar.
or
3. Sign up for our one-day virtual introductory training, led by a member of the Best Friends™ team.