Press Kit
Backgrounder: The Best Friends™ approach
The Best Friends™ approach to Alzheimer's care is a comprehensive philosophy geared towards caregivers that was developed in the 1990's by Virginia Bell and David Troxel while they were working at the University of Kentucky Alzheimer's Disease Research Center.
Troubled by the emphasis on the "tragedy" of Alzheimer's—a negative viewpoint that can victimize patients and caregivers—Virginia and David wanted to lift up the positive lessons their work had taught them: that it is possible for people with dementia and their family members to travel the journey together, while retaining dignity and maximizing quality of life.
Their Best Friends™ approach placed relationships at the center of dementia care and lifted up the essential elements of friendship that relationships require: respect, empathy, support, trust, humor. Virginia and David also affirmed the basic rights of the person with dementia to compassion, empathy and respect, capturing them in their Alzheimer's Disease Bill of Rights, which has been translated into Arabic, Cantonese, German, Italian, Japanese, Korean, Portuguese, Romanian, Spanish, and many more languages. These translations have appeared in numerous newsletters, journals, web site pages, and conference materials worldwide.
This compassionate model of care began gaining global respect and demonstrating meaningful outcomes when The Best Friends™ Approach to Alzheimer's Care was published in 1997. More than 50,000 copies were sold and its successor, The Best Friends™ Approach to Dementia Care, second edition, continues to ensure that the Best Friends™ model is used to provide quality memory care from coast to coast in the U.S. and in European, Asian, Middle Eastern, and South American countries.
Virginia and David's accessible guide for family caregivers, A Dignified Life: The Best Friends Approach to Alzheimer's Care, has helped thousands of families provide great care for their loved ones while also taking care of themselves. More than 70,000 copies have been sold since its 2002 publication date.
Virginia and David continue to share their person-centered, Best Friends™ approach to Alzheimer's care in seminars, keynote presentations, and training sessions with families and staff members around the world. Many adult day, in-home and residential care programs have embraced their work and built their programming around the Best Friends™ approach. Alzheimer's Associations and societies in many countries have also adapted the work and principles of Best Friends in support group and educational settings.
Studies conducted by care centers and Alzheimer's associations and societies have confirmed the effectiveness of the Best Friends™ approach. A recent Administration on Aging-funded study (Danner & McGuire, 2010, Alzheimer's Care Today) compared adult day center staff who were trained in the Best Friends™ approach to staff members without Best Friends™ training and found that introduction of this model of care for individuals with dementia not only was valuable but also delayed long-term residential placements. Other studies have demonstrated how this approach has improved quality of life for patients and their caregivers.
Individuals, organizations and government agencies have endorsed the philosophy of care including Jack Canfield of the famed Chicken Soup for the Soul series; futurist and noted writer Ken Dychtwald; National Institute on Aging founder and Pulitzer Prize winner Robert Butler; and hundreds of family members, professionals in the field of aging, and persons with Alzheimer's disease, some of whom are featured in the Best Friends series of books.
About David and Virginia
David Troxel, MPH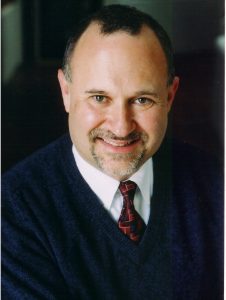 David Troxel is an internationally known expert in Alzheimer's disease and memory care. An informative and engaging speaker, David holds a Masters Degree in Public Health from Rutgers Medical School (now UMDNJ/Robert Wood Johnson Medical School). During his 25 years in the field, he has also served as an Executive Board member of the American Public Health Association and a member of the Ethics Advisory Panel for the Alzheimer's Association. David has co-authored five influential books (most notably, The Best Friends™ Approach to Alzheimer's Care) relating to Alzheimer's disease care as well as staff development and training.
David's "Best Friends Approach" is built on a seemingly simple premise: that what people living with memory loss need most is a friend – a best friend. David teaches caregivers how to understand and fulfill this "Best Friends" role, including special caregiving techniques and tools. He lives in Sacramento, California, and works as a writer, speaker and consultant.
Virginia Bell, MSW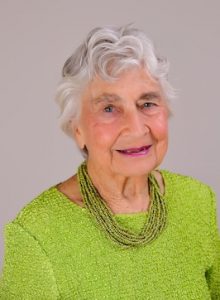 Virginia Bell has lectured widely on dementia care nationally and in more than 30 countries including 26 Alzheimer's Disease International Conferences. She has published journal articles and books, and her work is included in Dementia Care: Patient, Family and Community (John Hopkins, 1989). Many of her articles have been reprinted numerous times, including "The Alzheimer's Disease Bill of Rights" (1994), "The Other Face of Alzheimer's Disease" (1999), and "Spirituality and the Person with Dementia" (2001), co-authored with David Troxel and published in the American Journal of Alzheimer's Disease and in Alzheimer's Care Quarterly. She has also co-authored five books with David Troxel.
Virginia founded one of the first dementia-specific adult day programs in the country, Helping Hand in Lexington, Kentucky and has been a recipient of numerous awards from national organizations and groups in Kentucky. She was recently named to prestigious University of Kentucky Alumni Hall of Fame and honored by the University of Kentucky Department of Social Work for her groundbreaking work in dementia care.
Virginia lives in Lexington, where she is active in the community including serving as Program Consultant for the Best Friends Day center.